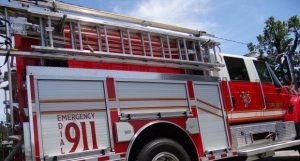 Boise (670 KBOI News) – The doors at the Knitting Factory Concert House in downtown Boise will likely be closed for a while, as repairs are made following Tuesday's fire.
Char Jackson with the Boise Fire Department says damage at the concert facility was about 60%…it was accidentally started by an HVAC worker.
"They were using a cutter to cut some of the metal duct work inside," said Jackson.  "It caused a spark, which ignited some combustible material inside that ducting.    The fire then escaped the duct, burning the floor joists on the second floor, and into the wall."
Jackson said three people were treated on the scene for smoke inhalation, and one firefighters got a cut on his hand that needed stitches, but otherwise there were no injuries.
The Knitting Factory's Facebook page says Thursday's concert by hip-hop artist Lizzo has been moved to the Revolution Concert House in Garden City…all tickets will be honored.