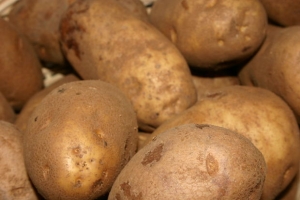 The J.R. Simplot Company announced it has secured an intellectual property licensing agreement with Corteva Agriscience, and the Broad Institute of MIT and Harvard for gene editing tools.
The technology provides Simplot with another avenue to bring desirable traits forward in certain fruits and vegetables and advance products to the market in the United States to benefit both farmers and consumers
Each year, 35 percent of fresh potatoes worth $1.7 billion are lost because of waste from poor storage or shelf life according to the Journal of Consumer Affairs. Avocados, strawberries and other fruits and vegetables have similar losses and gene editing technology may be able to reduce that significantly.
Using gene editing technology, bruising and browning of potatoes can be reduced, eliminating some of the 3.6 billion lbs. of potato food waste each year.