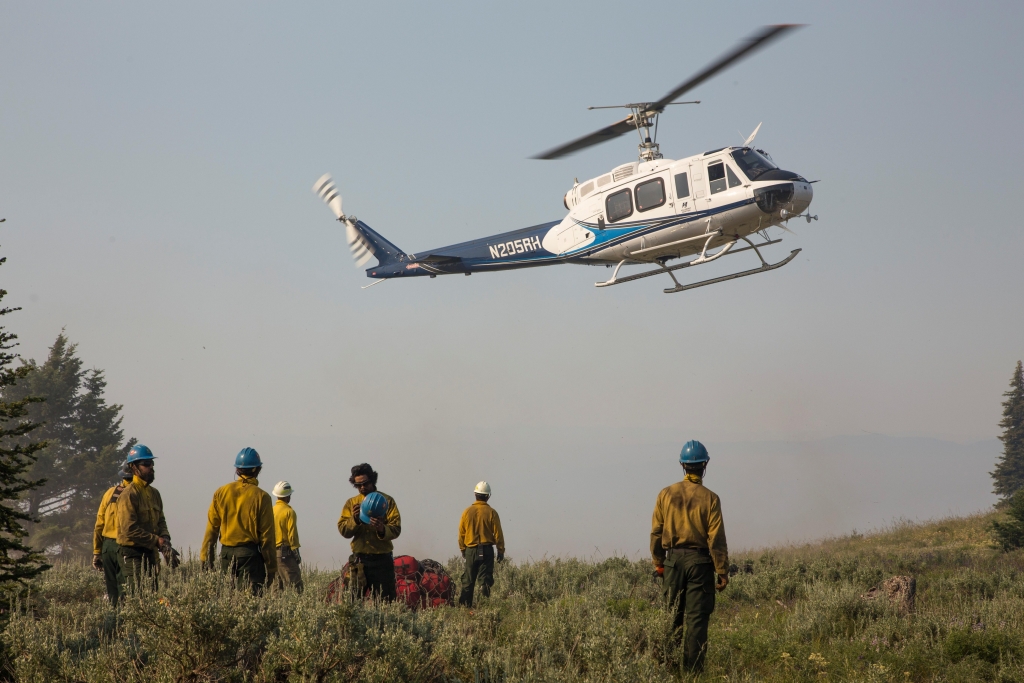 Here is the latest fire information in Idaho—
—The Sharps Fire has grown to 64,608 acres but is also now 60% contained. However, Pre-evacuation orders have been lifted.
Fighting fires is not an exact science, and sometimes it pays to fight fire with fire…
A 175-acre burn is planned for the Sharps Fire near Porcupine Creek in Blaine County, which was started at 8 a.m. this morning (Wednesday).
CBS 2 News reports, Firefighters say they will use aerial firing techniques with plastic spherical dispensers to burn out thick pockets of timber. They say this will minimize firefighter and public risk, and to reduce the duration of the fire.
The public may see an increase in smoke in the area due to these firing tactics.
Currently, the fire is burning grass, brush, and heavy timber in steep difficult terrain. Gusty winds, low humidity, high temperatures are of concern.
— The Mesa Fire, 4 miles south of Council, has grown to 33,989 Acres and is now 52% contained. Over 500 firefighters continue to work the Mesa Fire, including Helicopters and Heavy Equipment.
— The Rattlesnake Creek fire, located on the west side of highway 95 near Pollock is not burning very fast, but it has also not been very easy to fight. It is now 4,399 Acres in size and just 42% contained. Residents in the North Pollock, Whitewater Wilderness Ranch Estates, and Pinehurst areas remain in pre-evacuation status.
— The Rabbit Foot Fire, 14 Nautical Miles South West of Salmon, is still being allowed to burn out… It was caused by lightning, and has charred 2611 acres – with no containment.
— As is the case in all of these fires, Temporary Flight Restrictions remain in effect and applies up to an elevation of 13,000 ft and 5 nautical miles in each direction. The restriction is for non-incident aircraft including drones. Remember – If You Fly, they Can't!