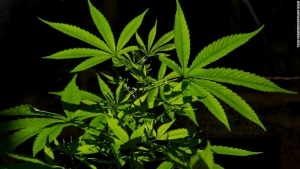 We learned Tuesday that zero-T-H-C cannabadiol — or C-B-D — is apparently legal in Idaho. So why aren't there more stores selling it?
The legal status of Cannabidiol — or CBD — has been a hot issue in the Idaho legislature since it nearly happened in 20-15.  Jay Howell reports.
Marijuana in Idaho – Part 3 – Why is CBD Oil not being sold in Idaho?
After passing both Houses of the Legislature in 2015 only to be vetoed by Governor Otter, CBD was back in the 2018 session.  A bill to legalize point 3 percent CBD cleared the House, but it stalled in the Senate Health and Welfare Committee.  Chairman Lee Hyder of Twin Falls got upset when one of his committee members asked for a vote on the bill and then called what turned out to be an illegal closed door meeting to discuss it.  The bill died in committee.  Closer to home, a CBD store that was to have opened in Garden City never did.  Joel Bordeaux, owner of Global CBD in Sandpoint, says he was involved in the process to open the store which would have been called 'Welcomed Science'.  "We're the company that paid twelve hundred dollars for the expertise letter from the lab.  We paid the money for that letter to be sent to the city of Garden City's attorney.  Additionally the, the City of Garden City requested that we send them a sealed container of our islet that we use for our manufacturing.  We complied with all of their requirements, requests and at that point they just didn't respond.  Therein lies the problem is that they can't respond because it puts them into a situation where they have to react to what they say.  They're yet to respond, we jumped through all their hoops."  Bordeaux says the samples were turned over to Garden City in December and that's where the progress stopped.  He says 'Welcomed Science' was planning to sell the same zero percent THC products that he sells at his own store in Sandpoint and the same zero percent THC products sold at 'Snake River Solace', a CBD store in Idaho Falls.  Even though the Idaho Attorney General himself issued an opinion that zero percent THC cannabadiol, which is derived from hemp, is legal in the state; Bordeaux says Garden City simply dragged it's heals and harassed the owners until they had to give up and move on.  "What happened, from my understanding, is they made Johnny Chavez sign an agreement that they would not at all sell CBD products because they wanted to at least start a business as soon as April rolled.  So they couldn't even start another company under name to sell CBD products.  So they kind of got, in a way, blackmailed or arm twisted.  They have to feed their families, but they said they could not sell CBD what so ever."  'Welcomed Science' never opened, the would-be proprietors eventually gave up.  So what exactly is the legal status of CBD as far as Federal law is concerned and in the states surrounding Idaho?  We'll take a look at that tomorrow and see that Idaho is something of an island in a sea of states with more liberal laws regarding CBD and even full scale marijuana.  Jay Howell 670KBOI.