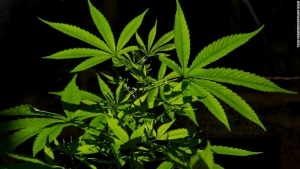 This week, the 670 KBOI News Department is taking an in depth look at Marijuana, CBD Oil, Cannabis and how it all applies to Idaho today and moving forward. Today we will start at the beginning. What is the law in Idaho, and what does it actually mean?  Here is 670 KBOI's Rick Worthington…
Marijuana in Idaho – Part 1 – What is the Law?
(intro music)
Well we're pretty sure he's not talking about rolling a burrito, but he won't be rolling up any zigzags in Idaho as the Gem State is still one of the most staunchly anti-cannabis states in the country.  We wanted to know exactly what the law in Idaho is so we spoke to Monty Stiles.  He's a former U.S. Attorney.  "State Law prohibits the use, possession, distribution of marijuana in any form; and that's the same as Federal Law."  So you can't grow marijuana?  "You cannot grow marijuana, no."  You cannot have marijuana.  "You cannot have marijuana.  It's an illegal substance.  There is no legal justification, legal exemption for the use or possession or growing or distribution of marijuana in Idaho."  OK, that's pretty clear; and cannabis advocates have not been able to make much headway inside the Gem State.  Unlike many other states in west where marijuana is legal, but law makers in Idaho have been discussing medical marijuana leaving some to wonder if things could be changing like we seen in Nevada or Colorado or Washington or California and Oregon.  In conversation with 670KBOI back in March Representative Matt Erperling of Boise said it's time they had a conversation about medical marijuana.  "The Democrats are uniformly 100 %, there wasn't a member of either caucus that opposed CBD oil, um, the fact is that access to CBD oil particularly for children with seizures is absolutely essential.  Where you find a split in our caucus whether or not we should, um, have the discussion of full ah medical marijuana.  You start to see a split, generally that generational, but Utah is currently having that debate right now.  What's the value of medical marijuana?  And Idaho won't even have that debate."  And there is some support among Republicans in Idaho to take a look at the issue as well.  But Stiles says he hopes they're really not that serious yet.  "Idaho is an island of sanity in what I see as a sea of insanity.  We're surrounded by people that have made laws and policies that are absolutely, I think, rather insane."  But just to top this all off, on Friday, President Trump said he will likely support a congressional bill to drop the Federal ban on marijuana.  The proposed bill, supported by a bi-partisan coalition, would let states move forward with pot legalization without the threat of Federal prosecution.  The President voiced his support for the effort just before he boarded Marine One on his way to the G7 Summit in Canada.  "I really do, I support Senator Gardner, ah, I know exactly what he's doing, we're looking at it, but I probably will end up supporting that, yes."  But just to reiterate, marijuana is illegal in Idaho for the time being.  Tomorrow we take a look at CBD oil.  I'm Rick Worthington, 670KBOI.