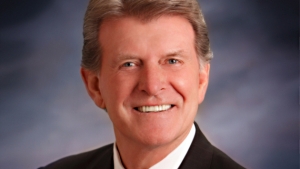 Idaho Governor Butch Otter is hailing a plan announced by the Trump Administration, which allows short-term, non-Obamacare compliant health insurance plans to be issued for up to a year, instead of just 3 months.
Short-term health plans aren't required to comply with the Affordable Care Act.
Otter told 670 KBOI's Nate Shelman the President's plan is in step with his plan to cut the cost of health coverage by allowing people to bypass Obamacare, and get more people into the system.
"If we pick up the 70,000 people, and we have every right to believe we will, if they get back into the insurance pool, then you're adding 70,000 more people to the insurance," said Otter. "The other things we've asked the legislature for, including the double waiver, we could add as much as 110, 120,000 people to the risk pool."
The Trump plan was co-written by the Secretaries of Health and Human Services, Labor and the Treasury.