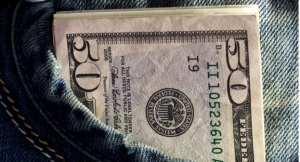 Boise (670 KBOI) – A bill which would require online retailers to collect Idaho sales tax is headed to the Idaho House floor for debate.
It's the sixth time Twin Falls Rep. Lance Clow has sponsored the bill…he told the House Revenue and Taxation Committee it's a matter of fairness.
"This has been an unfair advantage for out-of-state retailers, over Idaho retailers," said Clow, "who not only are expected to collect and remit these sales taxes, but they also pay local property taxes, fuel taxes, sales taxes, income taxes, and they provide payroll, benefits and payroll taxes to Idaho citizens."
You may not realize it, but you're supposed to be paying sales tax on what you buy online already…it's called the "use" tax, but Pam Eaton with the Idaho Retailers Association says it's on the honor system.  Most people  don't pay it, she says.
Clow told the committee it could mean an additional $22 to $37 million dollars per year in revenue for the state.