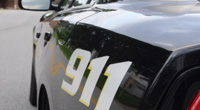 Boise (670 KBOI) – The Ada County Coroner is identifying the man killed in an officer-involved shooting in downtown Boise overnight.
27-year old Robert Hansen was killed by a single gunshot to the head.
It happened in the area of 27th Street and Fairview Avenue around 8:00 Thursday night.
KBOI-2 TV says police pulled over a vehicle with a female driver and a male passenger who was sitting in the backseat with a handgun. The passenger reportedly threatened the officer and the driver.
Police say the man failed to listen, so officers were forced to fire at the passenger with the handgun.
The female driver is safe, no officers are injured.
The incident is under investigation by ISP and Critical Incident Task Force.